Sometimes, the wait is worth it. That notion is especially true for Sydney hotel operator Roman Nalywajko, who has acquired his first hospitality business in the harbour city of Newcastle, after a decade of searching for the right site.
Situated within the 'Honeysuckle' waterfront entertainment precinct, one of Newcastle's largest ever urban renewal projects, Honeysuckle Social is a cocktail bar that offers an efficient 450sqm of newly renovated trading footprint, surrounded by an enviable mix of commercial and residential property with a significant pipeline of projects currently underway.
"In a post-COVID world, talented operators are moving outside the major cities to put their mark on the regions," stated JLL Hotels and Hospitality Group's Vice President, Kate MacDonald. 
"Often these moves do not involve gaming, especially if the location is coastal, and the thirst for F&B is at a peak"
Boasting consistent revenues of over $55,000 per week, turnover is expected to increase substantially with an additional 1,000+ residential apartments reaching completion within a 2km radius from the venue.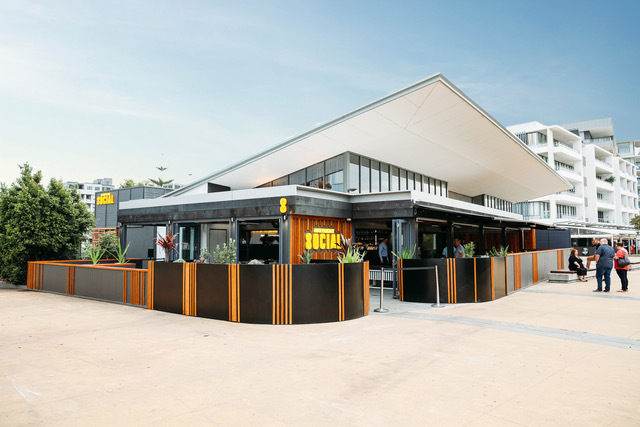 Honeysuckle Social - 11 Honeysuckle Drive, Newcastle NSW 2300 
"We absolutely love the space and very much look forward to serving the Honeysuckle and greater Newcastle community," explained Mr. Nalywajko. "We have been looking for a business to call our own for a long time, so it's incredibly satisfying to have finally found it."
JLL Hotels & Hospitality Group's Kate MacDonald and Ben McDonald helped facilitate the sale, and they noted the upward trend of diverse hospitality businesses searching for growth.
"The venue was built only 10 years ago and commenced its trading life as the first James Squire brew bar. After a re-brand two years ago, the venue presents beautifully and is ideally situated to benefit from the significant residential and commercial growth in the immediate area".
As the New South Wales hospitality sector has opened up over the past year and a half, notable sales are aplenty. This week alone, The Lord Roberts Hotel in Darlinghurst secured a new owner for $22.5 million, whilst Greg & Kellie Pilon sold Dubbo's Amaroo Hotel for the same figure: $22.5 million. If the sale of Honeysuckle Social indicates anything, it's that the popularity of food and beverage assets in New South Wales isn't likely to subside anytime soon.