Since the presentation and adoption of the Sunbury-Diggers Rest Growth Plan (SDRGP) in 2012, Sunbury has blossomed into one of Melbourne's preeminent north-western suburbs. Nearly 39,000 people reside in the area, and as its population continues to expand, commercial space is set to become considerably more expensive.  
"Sunbury is an area that is rapidly growing with plenty of development in the pipeline," reports Leo Mancino, the Director of CVA Property Consultants. Mancino and his team are currently in the process of marketing a new industrial park, due for completion in 2023. They believe the suburb is in a transitory state, readying for the next stage of its evolution, and are imploring commercial investors and/or owner occupiers to take advantage of the current market conditions. 
"The unique selling point is the entry-level price of $445,000 plus GST. If a business upgrade is in your 2023 resolutions, this is where you start."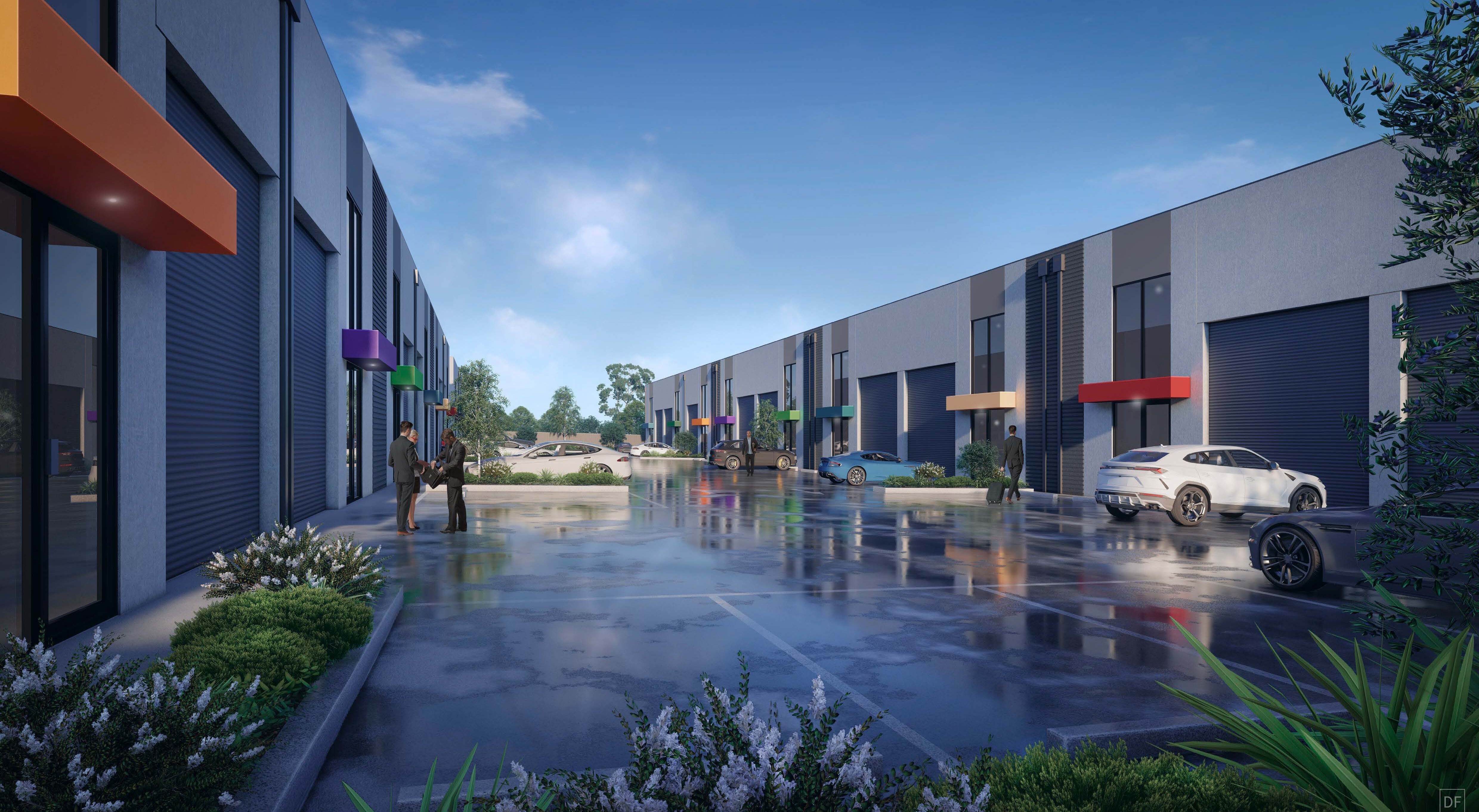 77-79 Horne Street, Sunbury VIC 3429
Urban sprawl has meant that Melbourne's border has inched closer to western townships like Bacchus Marsh than ever before. With more people moving out of the CBD and into the fringe suburbs of Victoria's capital, it won't be long before the kind of commercial space that CVA are marketing becomes notably more costly.
Back when the SDRPG was first published, the Sunbury township only provided 0.37 jobs per resident, whilst promising that the new plans would create between 10,000 and 15,000 new jobs. As these plans come to fruition, and employment opportunities within the suburb itself are becoming more common, the demand for quality space will skyrocket. 77-79 Horne Street offers both affordable units, and the facilities necessary to house a growing business. 
"The clever complex is equipped with yards and modern showrooms, brimming with versatility and appeal. Construction is due for completion in February 2023, with 30% already sold," states Mancino.  
With building sizes that range from 130 to 462 sqm, CVA's offering has a unit that will suit nearly any business operation. As Mancino suggests, "this project provides an ideal opportunity for an array of businesses to move into the commercial environment."